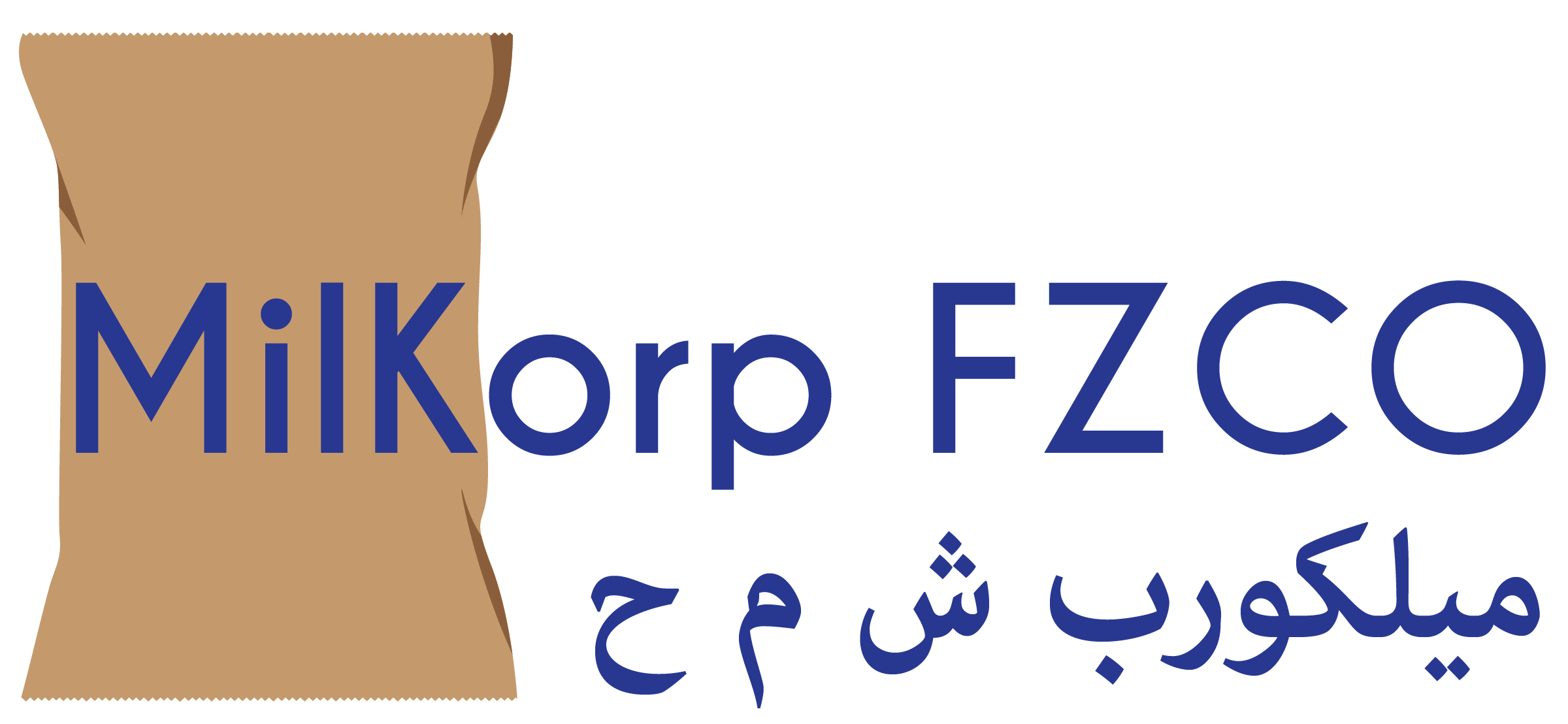 About Us
Founded in Dubai in 2015, Milkorp FZCO is a privately held Dairy Ingredients supplier. Our primary suppliers are Arla and Fonterra. We are Authorised Resellers of Fonterra products. 
Our Managing Director, Mr. T. M. Bodhanwala, has over 20 years of experience and accomplishments in the industry, exclusively in the GCC and African markets and is one of the pioneers involved in introducing and promoting Arla Full Cream milk powder and Arla Fat Filled milk powder in the UAE.
We are committed to providing the best quality to our customers along with the best customer service. Our mantra is to keep our costs low and to pass on the same benefits to our customers to ensure that they pay the best price for quality products.
For any inquiries, please feel free to contact us through any of the channels below, we'll be more than happy to hear from you.

Arla Products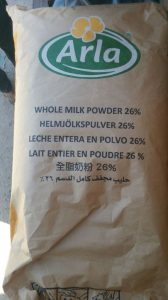 Arla 26% Regular Whole Milk Powder
Origins:
Denmark
Shelf Life:
Denmark – 12 months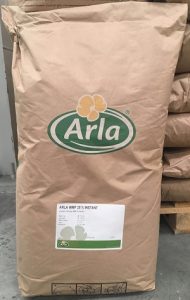 Arla 28% Instant Whole Milk Powder
Origins:
Denmark, Germany and Sweden
Shelf Life:
12 months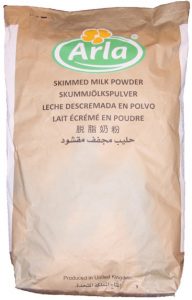 Arla Skimmed Milk Powder Low Heat and Medium Heat
Low Heat
Origins:     Germany and Sweden
Shelf Life: 24 months
Medium Heat
Origins:     Denmark, Germany, Sweden and UK
Shelf Life: 24 months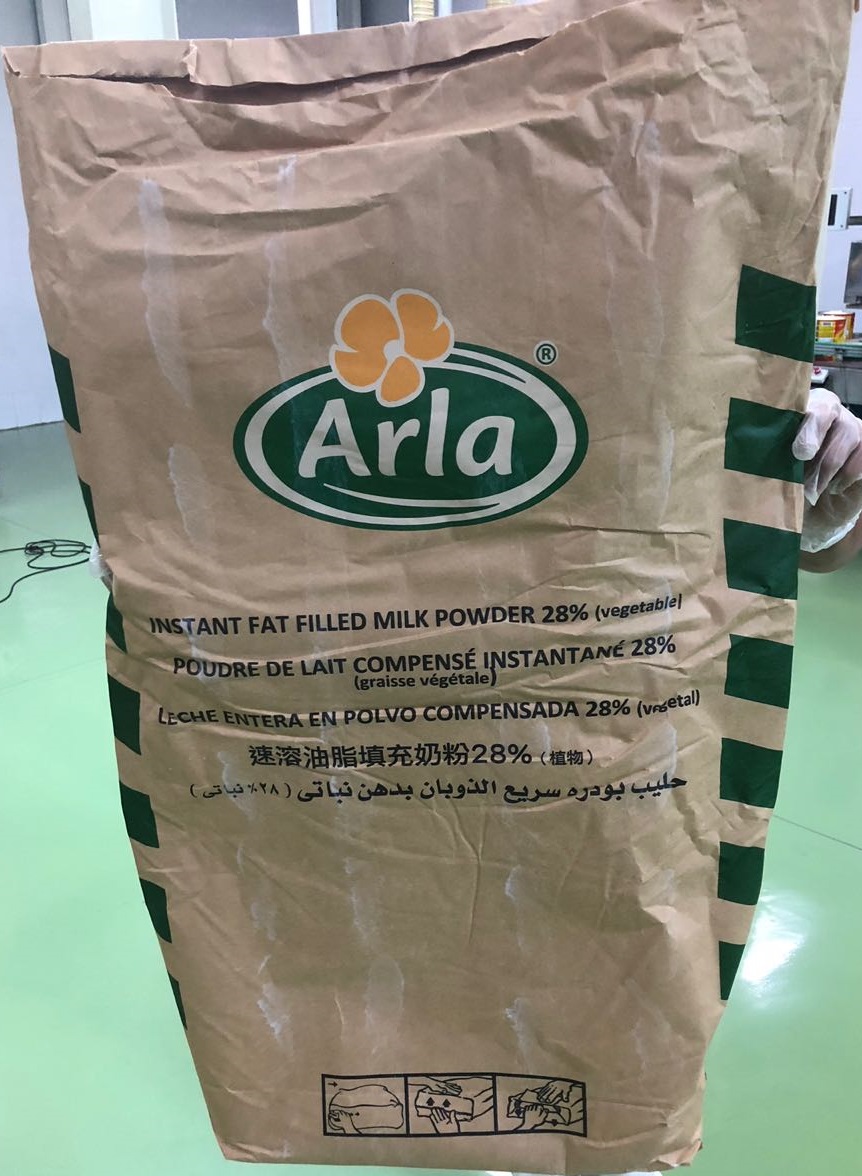 Arla 28% Instant Fat Filled Milk Powder
Origins:
Denmark, Germany and Sweden
Shelf Life:
Denmark and Sweden – 12 months
Germany – 18 months

NZMP (by Fonterra) Products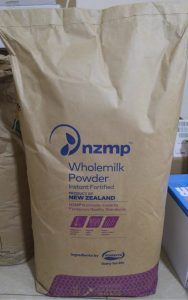 Fonterra 26% Regular Whole Milk Powder
Origin:
New Zealand
Shelf Life:
24 months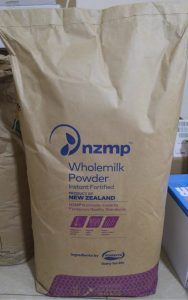 Fonterra 28% Instant Whole Milk Powder
Origin:
New Zealand
Shelf Life:
24 months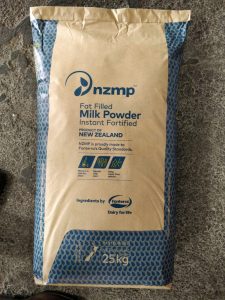 Fonterra Dairy Based Instant Fat Filled Milk Powder (Nutriwhite)
Origins:
New Zealand and Australia
Shelf Life:
24 months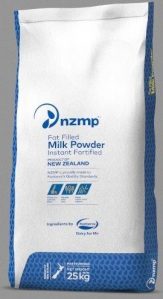 Fonterra 28% Instant Fat Filled Milk Powder
Origins:
New Zealand and Australia
Shelf Life:
24 months